College students need plenty of things to be successful – a good laptop, books, a smartphone for keeping in touch – but they can also use a tablet in place of a heavier computer. Tablets can let them do work and have fun on a lighter device. Some of the best budget tablets today can easily compete with top-tier laptops, at least as far as what college students need.
Today, let's take a look at the nine best budget tablets for college students!
Some Of The Best Budget Tablets for College Students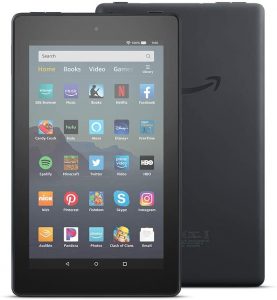 Amazon Fire 7 Tablet
This tablet is super affordable even without being refurbished! It comes with a 7-inch screen and your choice of 16 or 32 GB of internal storage. It's not necessarily the best work tablet but it's a great choice if you want to read your books and comfort instead of having to hunch at your desk. It's also a great choice because it comes with front and rear-facing cameras and dual-band Wi-Fi; this makes it a great "fun" tablet in addition to a serviceable school device.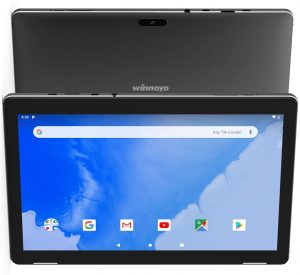 Android Winnovo T10 MTK 10 Inch Tablet
This tablet is a bit pricier but still quite affordable thanks to the current sale. It has a 10-inch screen and 3 GB of RAM, meaning it'll be of the process even images and video much more quickly than the last choice. It comes with 32 GB of memory but you can expand this up to 128 GB if you need to store lots of files or projects over the course of your college studies.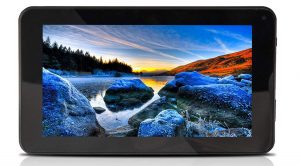 Fusion5 7″ Android 9.0 Pie Tablet
This tablet is a bit pricier but still quite affordable thanks to the current sale. It has a 10-inch screen and 3 GB of RAM, meaning it'll be of the process even images and video much more quickly than the last choice. It comes with 32 GB of memory but you can expand this up to 128 GB if you need to store lots of files or projects over the course of your college studies.
RCA 10″ Viking Pro 2-in-1 Tablet
This tablet comes in four different colors and has a 10.1-inch touchscreen with 1280 x 800 resolution. It's one of the better-looking tablets on the market despite its low asking price and comes with 32 GB of flash memory, making it responsive and fast even when handling high processing tasks. It also comes with a tablet-optimized version of the Android operating system for even greater success.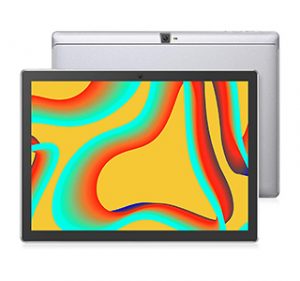 VANKYO MatrixPad S30 Tablet
This 10-inch tablet features an octa-core processor up to 1.6 GHz: this is far and away faster than most other tablets within this price range. Naturally, it's a bit pricier than the other options we've looked at so far, but it also comes with 3 GB of RAM. It's a machine built for multitasking and optimization. We would easily recommend it for college students who need to run several programs at once. You can even web chat and run several programs at the same time!
Lenovo Tab M10 HG Tablet
This tablet is the same price as our last pick but it comes with an even faster processing speed at 2.0 GHz and excellent dual-band Wi-Fi connectivity. This means you'll be able to get files and send projects to your professor faster than anyone else in class. It comes with expandable storage and dual front speakers, so it's a great tablet for watching your favorite shows on the weekends as well.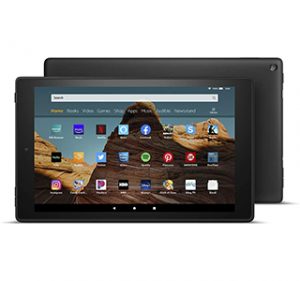 Amazon Fire HD 10 Tablet
This updated version of the Amazon Fire tablet is still very affordable and comes with a whopping 64 GB of memory if you need it. It also comes with 2 GB of RAM and 2.0 GHz of processing speed, plus hands-free Alexa compatibility. It's extremely fast to charge and features a long battery life of up to 12 hours, making it perfect for long school days when you have to attend multiple classes.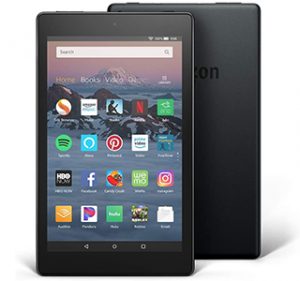 Refurbished Fire HD 8
This is a refurbished version of the Fire tablet, making it extremely affordable and excellent in terms of value for money. It features 1.5 GB of RAM and a decent quad-core processor with up to 10 hours of battery life. It's a versatile device that's perfect for browsing your favorite media or for reading your textbooks on a vibrant, colorful screen.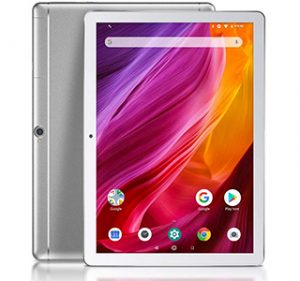 Dragon Touch K10 Tablet
This tablet features a 10-inch screen that remains clear even in bright light: perfect for reading under a tree during the warmer months of the year. It also comes with expandable storage up to 128 GB and has a micro HDMI interface for seeking your favorite movies and videos. Ultimately, this is a great "play" tablet for college students that want a device to entertain them when they're not studying.
Finding the Ideal Tablet for College Students
But what does the perfect budget tablet for a college student even look like? Let's think about what features to keep in mind and what we don't need to worry about.
Internet/Wi-Fi Connectivity
For starters, practically every college student regardless of major will need a tablet with great Internet connectivity and Wi-Fi. Today's colleges are all about interconnectivity and about sharing documents between students and professors. It's a good idea to find a tablet that has at least some wireless functionalities. 
Operating System
What about the operating system, or OS? There are three major operating systems you can choose between: Windows, Android, and iOS, the latter of which normally comes built into Apple products. In general, many creative types like Apple computers and the Mac operating system because of the various tools included with those devices.
But many in the business sector swear by Windows. Indeed, most of the world's computers are run on this operating system and purchasing a tablet with it will make sure that your documents are compatible with most others'. We'd recommend sticking with Windows if you are in a business major, but you may find Mac operating systems better if you are a creative.
Alternatively, Android has dominated the tablet and mobile device scene for good reason. Their tablets are fast, are compatible with Windows programs, and are known for their Wi-Fi connectivity and reliability. Android tablets are another good choice for business-focused students thanks to their proliferation and widespread use.
Either way, there are plenty of conversion tools available if you need to read something from your professor and they use a different operating system. Any type of operating system can also use word processors and similar programs, to
 Word Processing
Speaking of word processors, you'll definitely want a budget tablet that has Microsoft Office included with the price tag if possible. Microsoft Office is a staple of the college student's toolkit and comes with the programs you need to complete assignments and turn files into your professors all the time.
Depending on how you get your budget tablet, Microsoft Office may already be installed and may not even have a subscription cost if the tablet is a little older. Chances are good, however, that you'll have to go with a subscription version of Microsoft Office, which normally adds up to a few dollars a month. Keep this in mind when calculating the final price.
Webcams
Plenty of college students also benefit from having webcams attached to their tablets. This allows them to chat with their students and professors if they are abroad or busy, and it can help you connect with your peers and complete projects even when in separate dorms. That being said, webcams are not absolutely necessary and are more something to look for as a bonus.
Price
Remember to consider price when selecting the ideal tablet for your needs. In many cases, you might be tempted to go for an older tablet in order to save money. While this is a valid strategy, do remember that there are sometimes compatibility issues with newer software and older tablets.
The best way to avoid complications is to get tablets that include Windows 10 or Mac OSX, depending on the OS you choose. This will ensure that you can interface with your professors and peers and you can still get tablets that are several years old and thus much cheaper.
Accessories
 Sometimes, budget tablets will come with accessories or other bonuses that can make them attractive compared to the competition. Things like tablet cases or keyboards are top-tier accessories. Remember that you may need to spend extra to pick up these accessories after the fact if you don't have them already, which could impact how much you spend at the end of the day.
Conclusion
All in all, any of the above nine tablets will be affordable and effective for your college needs. Many of them come with the software required for success built-in, but all of them are cheap enough that should be able to get the software and accessories necessary after the fact.
Did you end up picking any of these tablets? If so, what are your thoughts? Let us know in the comments!