When refinancing or buying a new home, it's always good to have someone to give you expert advice on how this works. You can't utilize everything a broker has in its arsenal, from lending connections to a list of financial information needed, such as interests, lending statistics, etc. Those data are indispensable when trying to buy a property or finding the right lender. As a simple civilian with no financial background, you'd be leaning for support from them a lot.
However, don't be shocked when you learn there is no shame in that fact. In a data report (read more), back in 2019, more than a quarter of the overall homebuyers were new or first-time customers. That's what mortgage brokers or even real estate agents are for. They're there to be financial advisors, even for seasoned homebuyers and homeowners. The reason you might even be here, reading this, is to find more wisdom in how vital this profession is.
What Is A Mortgage Broker?
To put it simply, a mortgage broker is a middle man between a homebuyer and a loaner. However, they don't use their own money to establish the connection, and often, they are well-acquainted with the mortgage loaners they created a relationship with before. These licensed individuals gather information from you, such as your credit card history, income, and employment, verify them and use it to help you apply and be approved for loans.  
Getting a mortgage broker can save you a lot of time, money, and effort. Instead of blindly entering the industry, they can guide you with their information about lenders, such as administrative, repayment, and other fees that they may disguise in their contract. A great broker would always act on behalf of their client's best interest.
What Does A Mortgage Broker Do?
Other than the mentioned above, mortgage brokers also determine your loan amount, the loan to value ratio, or LTVR. To learn more about this, follow this link: https://www.investopedia.com/terms/l/loantovalue.asp to know how this affects your mortgage experience and in loans. They also determine the loan type and other necessary information, then send these data off to the lender to be approved. Throughout the transaction, both the borrower and the lender will be in constant communication through the broker.
After the agreement is signed, the funds are given in the lender's name. The broker will collect a commission from the lender coined as the origination fee for their services. It can also cover either half or the full cost when the statement is issued. Only then will the broker be paid for its services.
Why Get A Mortgage Broker?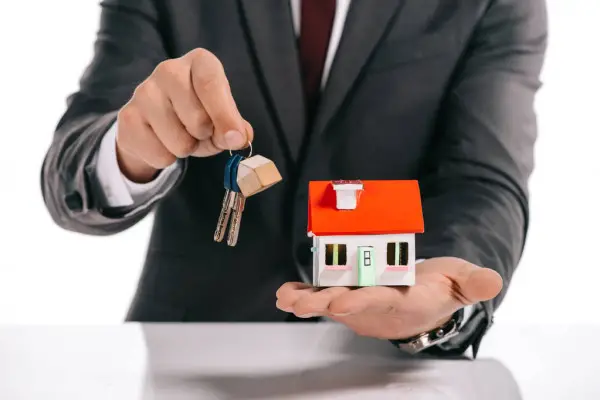 1. Save You From Doing All The Work
It is well-known that seasoned mortgage brokers have a plethora of lenders in their list to communicate, most of whom you didn't even know existed. This means they will save you time from researching, digging up information, and inquiries across thousands of lenders in the country. With their extensive list, they can easily pick out a reputable lender that fits your data and communicate with them to form a transaction.
They can also help you avoid lenders with questionable policies and payment terms that can potentially be your pitfall. Sometimes, it takes a unique eye of an expert to uncover these onerous payment policies that regular, unsuspecting civilians can't identify independently.
However, a loophole is discovered because of this advantage. To get all of these benefits, you need first to find an excellent broker to be on your side. Professionals like a Fidget Melbourne mortgage broker know the ways of lending and interests because they've been in the industry for years. If you do your research on them and inquire them at their customer service, you'll find they fit any of your preferences because that's how volatile they are. 
2. Trim Down The List For You
Do you still recall the thing we mentioned earlier about brokers having a list of hand-picked lenders? If you're working on your own with all the lending responsibility, chances are you'll be listing a lot of lenders and painstakingly try to identify which is the best fit for you. With a hired broker, you don't need to mind even the search for a lender. They'll do it on your behalf. And as an advocate for you, they'll choose someone who will better suit your preferences.
On top of that, some brokers have special fees with lenders due to the sheer number of customers they bring. That means, compared to what you can do by yourself, you can get discounts and even a bigger loan.
3. Manage Fees And Documents
They can serve you in other ways than just a middle-man for transactions. Brokers can also handle your documents, so you don't have to and fees that entail each transaction. Naturally, some of these will confuse you, which is why you'll need an expert to manage and take care of these fees, even explain what you won't understand.
In exceptional cases, some lenders can waive these fees all due to their relationship with the broker. Going to them as a walk-in won't warrant you any of these benefits, so it's better to hire a local one for your mortgage situations. 
4. Mortgage Brokers Are Usually Free
You might be wondering how you'll pay the mortgage broker you'll be asking help for, but most of them get payment from the lender for a successful transaction. Most of the time, satisfied borrowers pay their brokers out of their pocket because of their excellent service. Still, some require a fee for their services for the borrowers, so before choosing a broker, do your research and ask the right questions.
5. Fast Closing Time
Because of their close relationship with the chosen lender, it will take them a shorter time to close a deal than what you or a bank can do. They understand that having found a home you love sparks an urgency to buy it at once, which is why most brokers don't face any issue in client papers, not in contract signing and the lending process.