Are you looking for a way to diversify your investment portfolio and bring more stability to it? Then, you just might need to try investing in a gold IRA.
There may be many companies that provide these sorts of services to investors. Many of them are not as professional or efficient as they may look, and it is your job to make sure you watch out for the best. Talking about a company that can help you achieve your goals and targets in gold IRA investments, one name should come to mind; Rosland Capital.
This is a company that helps customers make all types of investments in precious metals. Of course, the most popular precious metals would be gold, silver, palladium, and platinum. Unlike some other companies, Rosland Capital has deep knowledge concerning making more returns on any investments. They deal in bars and coins, as well as other metal-based portfolios for IRAs.
Rosland Capital also has expert staff on their payroll. Rosland Capital is known for its user-friendly interface, which can help customers navigate holdings and make other transactions. However, the company has gotten a few negative reviews. 
It has received several Bureau complaints over the years, with most of them pertaining to refunds, delivery, and pricing of precious metals. However, it still holds a top rating in the Better Business Bureau, Trustlink, and the Business Consumer Alliance.
The Background and History of the Company
Rosland Capital was formed by Marin Aleksov back in 2008. Its founder has over twenty years of experience trading precious metals in the markets. 
Although this company provides services to customers, its headquarters is in Los Angeles. There are also some international outputs in Hong Kong, London, Sweden, and Munich. The company specializes in investing in precious metals because of its lower volatility. 
It also provides better customer care services and is always intent on building confidence in the number of investors. They always try to educate investors on the benefits and values of buying precious metals.
What are The Products and Services Offered?
The company offers a wide variety of options for people who are looking to invest in precious metals. They also help clients acquire silver and gold bars and bullions, purchase the coins, and even invest in other precious metal forms. 
One excellent service they offer is helping and instructing clients on different ways to add gold to their portfolios. Many of their reviews cite the desire of the representatives to go the extra mile and ensure that clients understand whatever recommendations they give.
Some of the products they offer to their customers are;
Silver and gold coins.

Gold bars.

Numismatic collectibles like historic coins.

Self-directed IRAs with all precious metals.
What Does Rosland Capital Stand For?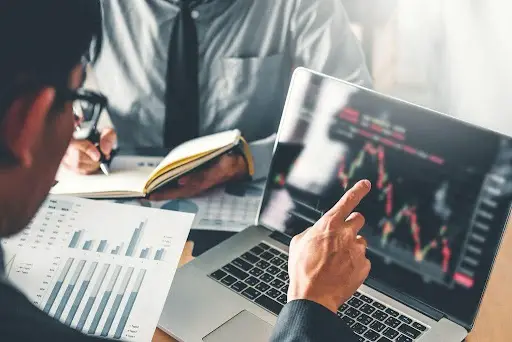 Rosland Capital is a strong advocate for gold IRA investments. This is because it is fast becoming a very popular way to modernize your investment portfolio. Gold IRAs also help one add different other precious metals to their retirement plans. 
Gold IRAs are now being used as an umbrella covering all other precious metals like platinum, palladium, and silver. It could also involve metals in different forms like bars and coins.
This type of IRAs has been gathering momentum because of the most important benefit of their hedge against any volatility that occurs in the market. As market volatility rages on over the years, precious metals IRAs, especially silver and gold, can retain their value easily.
Some of the benefits of such investments include;
Diversification
Whether you have a significant portfolio or not, you should always try to diversify your portfolio as an intelligent investor. Diversification of portfolios has the benefit of making them more secure and spreading the risks.
Simplicity
With a company like Rosland Capital, switching from any type of IRA to a gold IRA is relatively easy. They provide investors with the ability and the financial advice they need to make a seamless switch from one place to another.
Tax Benefits
Investing in gold and silver IRAs would make you enjoy more tax benefits than the regular IRAs. This is because they are some positives and insulation that come with diversifying your portfolio with those. This link here https://www.investopedia.com/terms/t/tax-benefit.asp has more suggestions on how to enjoy tax benefits better. 
Investment Information and Storage Choices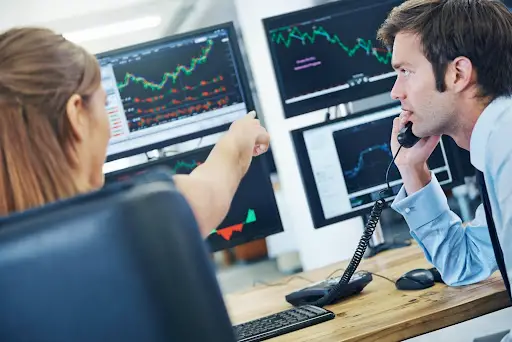 Setting up a Rosland Capital precious metals IRA is quite considerate in terms of fees payable. Opening it would only require that one pays a token of $50. Even though it is challenging to determine annual storage fees, additional administration fees may cost as little as $225.
Investors are always given different choices on how they can store their assets. With Rosland Capital, clients can be better informed on the best options that align with their interests and needs. 
They differ from other companies in that they do not offer any segregated storage. Investing in this company, you can rest assured that the gold will be placed in storage with other investors.
Here are a few questions Rosland Capital can answer;
What determines the prices of precious metals?
The forces of demand and supply determine the value of these precious metals. Over the years, some factors have affected the quantity and prices of these metals. Also, market performance and global inflation can impact its prices. It could also be affected by the price and type you want to purchase. At the official website of Rosland Capital, you can track the costs of these items online.
Can you get returns on your gold IRA investment?
The answer is no. Although, you can always sell the precious metals for more than you bought them. The precious metals in your IRA are tied to their actual value.
How Can One Protect their Investment in Precious Metals?
The best way to protect your investments, according to Rosland Capital, is always to stay informed. Staying informed means, you need to keep doing your groundwork and research. It is always advisable to investigate any buyers, sellers, or companies before making any investments. 
Also, you need to understand the commissions and fees that are related to the purchase or sale of gold. You can checkout this page for more on the cost of securing assets with Rosland Capital. 
Take Away
Investing in precious metals is a real plus for your portfolio. Over the years, they have proven always to have value. Are you thinking of them? Always consider who you would work with. It's always a good idea to do thorough research first.