They grow up so fast, don't they? *Wipe the proverbial tear from eye* Your little one has grown up and you're just wondering where you can get rid of your old baby stuff. Are there specialist shops that accept baby items? Where can you get rid of your old baby stuff? 
One of the popular ways to declutter baby stuff is through selling. You can sell these preloved items online or you can put them on a garage sale. Just make sure they are in good overall condition before selling them. If you don't need the money, you could always get rid of your old baby stuff through donations to charities.
Make sure that before you sell or donate your old baby stuff, you have sorted them out carefully so that the left items are meant for giveaways. There's nothing wrong if you still hold a sentimental value for those items; however, there will come a time that you need to declutter your baby's wardrobe. Therefore, why not hit two birds with one stone; you declutter and then make money out of it.
Where To Sell Baby Stuff?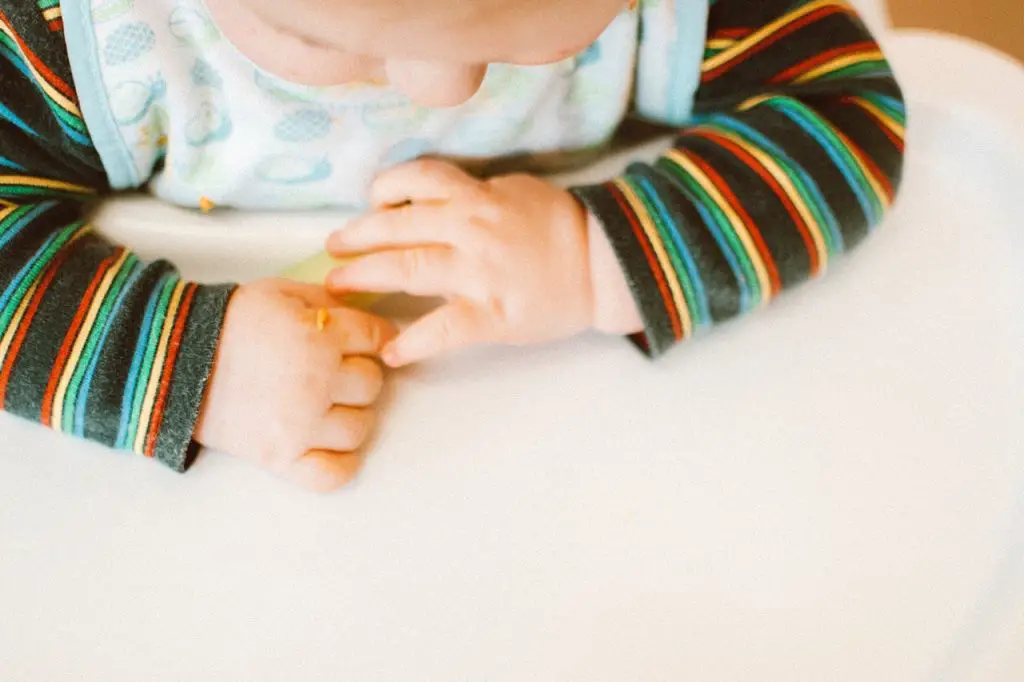 Online selling has been a trend nowadays. You upload and post pictures of the items you want to sell, wait for buyers to contact you, and then you are done. Well, to make this post more helpful, here are just some of the best place to sell baby clothes:
1. Facebook Marketplace
Before posting it anywhere else, consider it posting first at Facebook Marketplace. In this way, your friends and other relatives will be the first one to be notified. Selling items through Facebook is the easiest way and fastest way to communicate with your potential buyer since most of the time people are always logged in to Facebook. Another advantage of selling items through Facebook is that you don't have to pay fees to post your items since it is free to upload snaps of your items without being charged. 
2. Craigslist
Another tool to sell preloved items for free is Craigslist. Even though this site is not as trendy as others, it may also help you connect with your buyers. Just post your old baby stuff on your local board, and then you are done. 
3. Online Classifieds
Aside from social media, you may expand your target market by advertising it on online classifieds. Though this may charge you a little for selling items, it is very convenient, especially if you sell a lot of your baby's old clothes and will allow your market to grow. Make sure to use eye-catching headlines to draw the attention of the buyer and list all the necessary details about your items such as the measurements, colors, design, and even product defects. 
There are actually a lot of sites where new parents will be looking for bargain prices for old baby items. You may check this site to see the full list. 
Aside from selling your baby stuff online, you can actually sell them through these following ways:
4. Garage Sale
This is a convenient way to sell your preloved items, just gather all your items and then choose a perfect location to set up your items. You may set it up in public places or in busy streets with a bunch of people. What's good about this method is that you have a one-on-one interaction with your buyer and you can discuss to them personally the flaws of your items such as missing buttons and some minor scratches. However, one of the major downsides of having a garage sale is the effort of setting it up and then putting it back, then repeat. Well, this won't be a burden for moms out there who are willing to earn extra cash!
5. Once Upon a Child
This store is solely dedicated to babies and children's clothes, toys, and other baby gears. Just make sure that before you bring the items to be sold, they must be in good condition since a store employee will thoroughly review the items if they pass the standards. You may check their site to know how to sell items to their store. Another thing is that, Once Upon a Child has 380 stores and counting located in the USA and Canada; therefore, find your nearest store, and then bring your old baby stuff. 
Alternatively, if you do not want to sell your preloved baby items, you may consider donating them. Like the old saying, "A one's mom trash is another mom's treasure", you can make someone's day by donating your old baby stuff to charities where people need them. 
Online Selling Tips For Preloved Items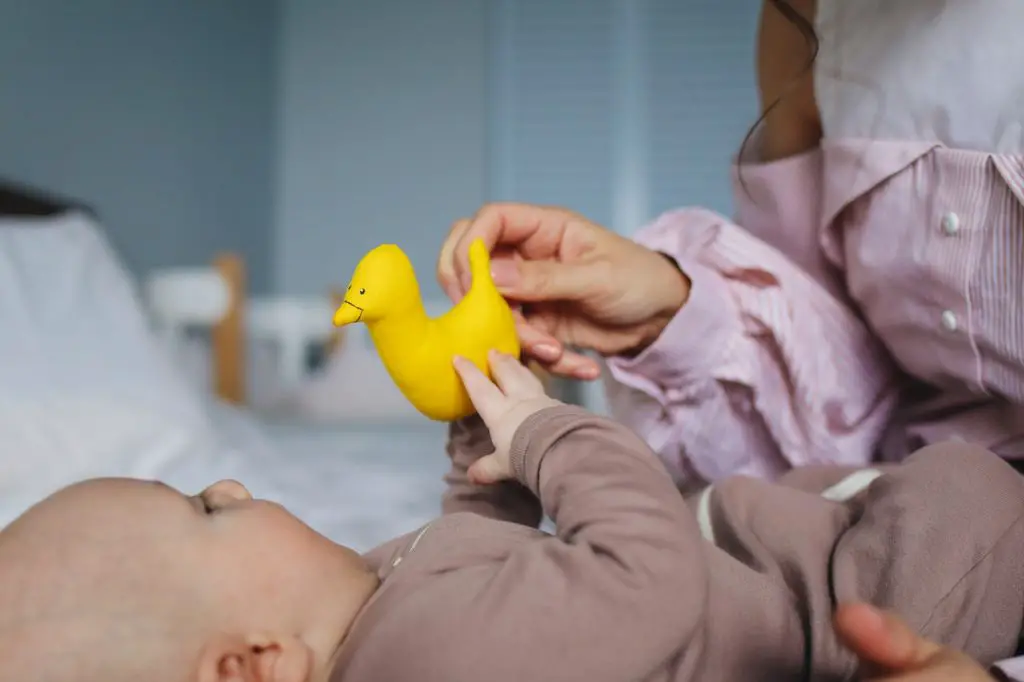 There are some things you must remember when selling items online. Well, listed below are some tried and tested selling tips to catch the attention of parents who are looking for low-cost baby stuff. Knowing these simple tips beforehand will surely help you in selling your preloved baby clothes.
1. Clean The Items Before Taking Pictures
Rule no. 1 when selling items online is to make the items PRESENTABLE AND EYE-CATCHING. Let's say if you are selling preloved baby clothes, make sure that it is free from stains or any dirt. Even though people are looking for cheaper baby stuff, they are still meticulous when it comes to the cleanliness of the items. Cleaning or washing your old baby clothes will consume you some time; however, you will be surprised how it can make a significant difference in the value of the items you will be about to sell. So, once you have polished the items, make sure to look for the perfect background and lighting. Therefore, you may check this site to learn some tips on how to take photos when selling items online.
2. Selling On The Right Platform
Okay, so you are done with the preparations for the items. The next thing to do is to look for the best selling platform. There are a lot of sites and apps (which will be discussed later on!) that can be used to sell preloved items. Make sure you have read the description of the group so that you know you got the right place or your target market to sell your items. For example, you cannot post your preloved baby stuff on a platform that only sells motorcycle or car parts. Therefore, selling items on the right platform will assure you that you are dealing with the right people, who are interested in buying your items.
3. Provide Enough And Compelling Item Description
By providing enough information to the items you are about to sell will save you time from answering queries from your buyers. Information such as color, size, materials, mode of payment, and other details must be indicated as well when you post your items. You may also post the original price and the place where you bought it. Other buyers prefer online sellers who indicate Reason for Selling (RFS) and you can indicate there the term "decluttering baby's wardrobe".
On the other hand, you must be keen when selling branded items and make sure that it is really a branded one since some buyers are strict when they detect bogus sellers. They might evict you from the group right away; therefore, make sure you take time to read the rules before posting your items.
4. State Product Defects
Besides the basic information you will state on the products, some buyers are looking for a product rating condition in which a score of 9/10 means that the product is still good as new and 8/10 means that it has few damages. On the other hand, when you stated that it has no "flaws/damages", make sure that the product is in really good condition, no stains, no scratches, no broken parts so that you will satisfy the needs of your buyer.
What's so good about declaring product defects is that the buyer will know beforehand what will he/she expect from the product and decide whether he/she will still buy the item or make a pass.
5. Offer A Variety Of Payment Method And Delivery Options
One thing you must remember when it comes to online selling is the convenience of delivery and payment method. Just come to think of it, buyers seek a hassle-free and smooth transaction that is why they opted to look at items online; therefore, if you have limited payment and pickup options, they would rather go to the mall and buy a new one instead. To address this issue, make sure you have at least two options for bank deposits or other money transfer services. You may also offer a Cash on Delivery (COD) as another option for payment method.
For pickup/delivery options: Other buyers prefer personally picking up the items so that they can still double-check the items while some just ask the buyer to ship the items; however, this will add to the cost of the items since it will require shipping fee (SF). 
Where to donate old baby stuff
Before you donate your old baby stuff to large organizations, you may look for local charity or foundations near your place. Otherwise, you can donate your old baby clothes and other baby gear at Pick Up Please, wherein you can schedule your own pickup day, and then they pick up within the same day. Hence, listed below are some of the baby clothes the organization accepts:
Infant clothes

Baby accessories

Baby boys and girls clothing

Toddler clothes
You may also donate your used baby clothes and stuff at Loved Twice. You may check their site to see their drop off locations and schedules.