While it is traditionally held that men lead in the trade industry, women are increasingly finding trades that they can do. There are many trade job opportunities out there. Not all work requires lots of physical strength. There are other trades that prize creativity, focus and discipline. These make the best trades for women.  
Therefore, listed below is a rundown of the best trades for women. Have a quick read all the top 12 trade jobs to find out if you're suited for a career in that trade given your needs and personality. 
Trades Where Women Excel
Women are said to be "Jill of all trades" because they offer a ton of talents and skills to serve at the table. As cultures and gender diversify, women can now partake in unconventional careers, just like men. Hence, here are the top 12 recommended trade jobs for women.
Aircraft Mechanic
(average annual salary of an aircraft mechanic is around $86,000.)
Is aviation runs in your blood? Therefore, embark this career wherein you thoroughly inspect, make repairs, and conduct routine maintenance of an aircraft. To become an aircraft mechanic you must possess the ability to identify electrical and mechanical problems that may arise and the ability to solve them by conducting the proper repair procedures. In this way, you help in ensuring the safety of boarding passengers as well as the people on the ground. 
Makeup Artist
(average annual salary of a makeup artist is around $60,000.)
If you have an interest in cosmetics; therefore, why not attend short-courses that offer makeup tutorials so that you can become a professional makeup artist? Well, this type of job opens a lot of career opportunities. Let's say from putting up your own business offering service during events such as weddings, debuts, and other special occasions to become a freelance makeup artist of famous celebrities. However, make sure you always update your makeup kit so that your client will be satisfied with your service. As a tip, you may watch makeup tutorials on Youtube, which are free to gain extra ideas and makeup styles, which can enhance your skills in putting on makeup.
Welder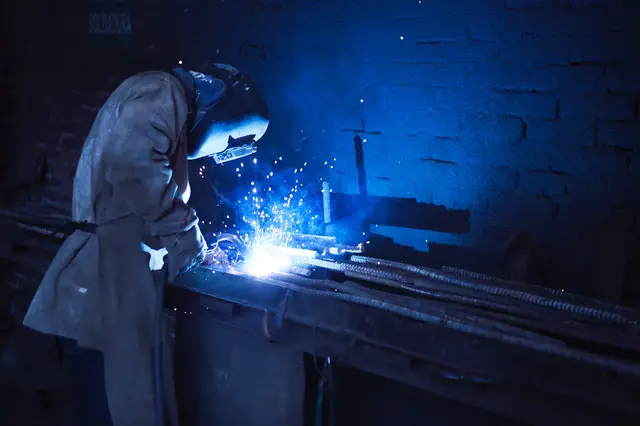 (average yearly salary of a welder is around $41,000. Not bad!)
Welding is a versatile job wherein it offers a lot of job opportunities such as in construction, mining, and other industrial works. You may also put up your own welding shop that caters walk-in customers that need immediate service or you may consider offering home service for bigger projects. With the trend of welding jobs nowadays, this may light a spark towards your brighter future, so what are you waiting for?
Graphic Designer
(average annual salary of a graphic designer is around $49,000.)
If you think you are creative and at the same time you are into tech stuff, why not consider working as a graphic designer? As a graphic designer, you will be responsible for creating visual concepts either by hand or using software to make ideas and designs that may catch the attention of consumers. This can be in the form of magazines, brochures, websites, and other forms of media.
HVAC Professional
(average annual salary of an HVAC professional for entry-level is around $28,000 up to $73,000 if you are already a top-level HVAC technician.)
Being an HVAC technician will require your skills in installing, repairing, maintaining air conditioning systems, refrigeration, and other kinds of ventilation equipment.  HVAC technician offers services in both small and large residential units.
For women living alone in their house, they prefer female HVAC technicians to come over their house to deliver services. You may attend a training program and short-term course to gain a certificate, and then become an associate's degree holder.
Plumber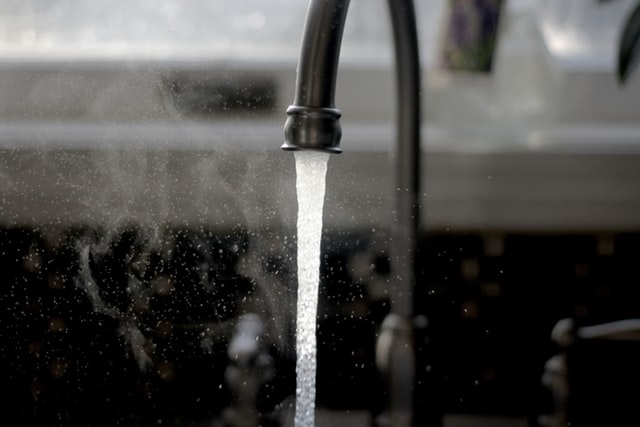 (average annual salary of a plumber starts at around $29,000 up to $83,000 once you become a top-level plumber.)
Plumbers earn money by installing and repairing water and gas lines. Part of their duties as well is to install appliances that need water supply lines such as shower, bathtub, sinks, washer, dishwasher, and other household appliances. However, to work in this line of the field, you need to complete a 4-year apprenticeship program that involves classroom instruction and 2,000 hours of on the job training, which are paid. Once you become an eligible apprentice you may consider getting a license so that you can land for better job opportunities.
Electrician
(average annual income of an electrician is around $48,000.)
If you find electrical lines interesting, you may train to become an apprentice electrician by attending short-course programs. This type of trade job will require your critical thinking skills when solving wiring problems. Hence, this job will require you to have great social skills since you will work with a bunch of people. As an aspiring electrician your duties will include the following:
Interpreting blueprints
Installing and repairing electrical systems
Conforming to local regulations
Dental Hygienist
(average annual salary of a dental hygienist is around $74,000.)
One of the top-paying jobs in the United States is the Dental Hygienist. You might be wondering what are the duties of a dental hygienist. Well, from the word "hygienist"; therefore, you will be responsible for cleaning the teeth, checking the overall oral health condition of the patient, applying dental sealants on areas prone to cavities, checking for potential gum problems, and applying fluoride treatment to whiten teeth. 
However, you need to get a bachelor's degree to practice this job since it requires professional handling and examination of a patient's oral health. 
Automotive Technician/Mechanics
(average yearly salary of an automotive technician is $39,000.)
While most automotive technicians or mechanics comprise of males, a lot of women nowadays are showing off their skills and passion in this industry. One of your main duties as an automotive technician is to maintain and repair different systems in the customer's vehicle. Other responsibilities include diagnostic testing of vehicles and inspection of worn-out components. Just like in the plumbing job, more women customers will be more comfortable when talking to a female automotive technician about the status of the vehicle and how to fix the damages.
Construction Manager
(average annual income of a construction management is around $93,000.)
Though most construction jobs are likely for men, women are now breaking the glass and making their way to be part of the construction industry. We always perceived that construction jobs only involve heavy lifting, which men can perform well in this type of job; however, there are construction jobs that are suited for powerful women as well. This is the construction management in which you will work along with the architects and engineers to assess what type of building material is appropriate to complete the project, and then once they are approved, you will be the one who will secure those materials.
This trade job will require you a great knowledge about construction techniques, critical thinking, good management of timelines, budgets, and schedules, and most importantly you must possess good leadership skills since you will be the one who will head the construction workers team to complete the project.
To prepare you in this career, you may consider taking a university degree for ease in finding construction management jobs. Alternatively, you may take up the construction technology program, and then acquire knowledge and experience supervising construction sites. 
Registered Nurse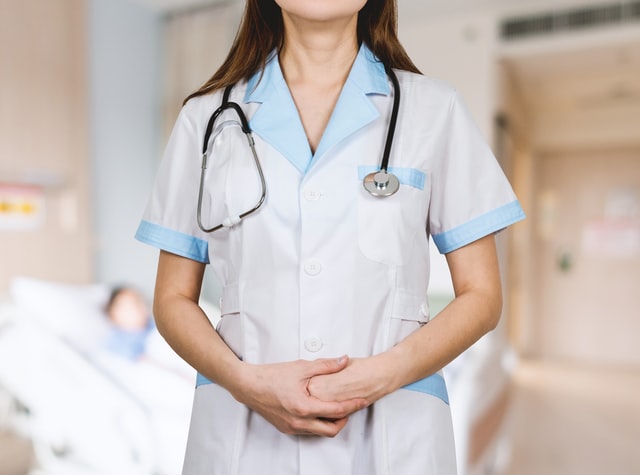 (average annual income of a Certified Registered Nurse Anesthetist is around $167,000.)
One of the most popular and top-paying jobs for women is to become a registered nurse. Nurses are said to be the right hand of doctors since they are the ones administering the treatments and providing the utmost care for sick patients. They are also involved in planning treatment plans for the patient.
Nurses can work in different settings: schools, nursing homes, hospitals, clinics, and can be hired as personal nurses for those in residential homes. 
To practice as a registered nurse you need to get a bachelor's degree in nursing and pass the licensure examination before you can practice the profession.
The average yearly salary of a registered nurse varies depending on his/her specialization. For instance, a Certified Registered Nurse Anesthetist can earn around $167,000 per year. 
Respiratory Therapist
(average annual income salary of a respiratory therapist is around $58,000.)
If you want to find a job in line with the healthcare field, aside from being a registered nurse, you may also consider the job, respiratory therapist. Being a respiratory therapist involves different duties and responsibilities since you will be dealing with patients who have respiratory problems or those who have breathing difficulties such as asthma and emphysema. Your job is to find the appropriate and the best way for the patients to breathe properly. Due to women's natural ability to calm down people that makes them a great candidate for this job.
Just like the nursing profession, you also need to get a bachelor's degree in Respiratory Therapy and pass the licensure examination to be able to practice the profession since this job involves a patient's life.
Takeaway:
For women taking into the world of non-conventional jobs, it is not about how much you earn or is the pay good? Rather, it's about breaking the traditions that women cannot do jobs that require physical power. It is also an opportunity to show fellow women to follow their passion and get a career that fulfills them!