The first thing we need to buy for our new home is a washer/dryer set. So, How to shop for a washer and dryer you might ask? Well, I've wasted a lot of time by going about this in the wrong order. Now you get to learn from my mistakes. Most of these tips will also hold true for any appliance, but we'll start with the two I need now.
Tips on how to shop for a washer and dryer
1. Measure the Space in Your Laundry Area
This is key. I wasted a lot of time by not measuring the space in the laundry room one of the 3 previous times we were in the house. Thankfully, I measured on Saturday before we placed an order for a washing machine or a dryer. We've spent days debating whether to get a front-loader or a top-loader, only to discover that front-loaders are too deep to fit into the allotted space. You should also note where the machines will need to be placed. If you plan to get front-loaders, make sure the doors open in opposite directions and open to the edges of the room rather than the center.
2. Note the Hook-Up Types
While measuring, check the connectors to confirm whether you have gas hook-ups or need an electric dryer. Gas dryers cost more up-front, but save you a lot of money on electricity. You could have a gas line installed, but you have to weigh the costs carefully, and have it done before installing a gas dryer. This will be something a dryer would need as well.
3. Browse Styles
Now that you know your limitations, browse the different styles of a washer/dryer to get a feel for what you like. I like the water savings of a front loader, but worry about child and pet safety because you have to keep the doors open after using them to prevent mildew. Ultimately, the point was moot, but it was something we checked out because we shopped in the wrong order.
4. Read Online Reviews
I've actually been doing this throughout the process as we homed in on our desired products. I subscribed to Consumer Reports to get their take, but also browsed online reviews at Sears, Best Buy, Home Depot, and AJ Madison. One washer I liked got terrible reviews at all four, so I struck it from our list.
5. Establish a Budget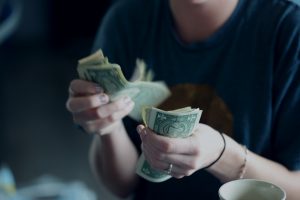 Do this early. Get a feel for what you like and then set a budget. Then you can look for sales to bring that price lower. Make sure that price fits in your household budget for major purchases. If it doesn't, you'll have to scale back or buy it as a scratch and dent.
6. Research Rebates
Many utility companies offer rebates for buying energy-efficient appliances. Check your local utility and then print out a current list of qualifying products. Unfortunately, DWP changed their list on July 1 to exclude most energy-efficient top-loaders. If we could fit a front-loader in the space, the rebate would save us $300, but we can't.
7. Research Prices and Retailers
We looked at several retailers and noted the differing prices at each. I've also been monitoring sales to get a feel for how often they occur and how much the discount is. I've compared online stores, but the shipping rates usually outweigh any purchase savings because they only offer free shipping on purchases over $2000. We're aiming to spend $1200 including tax and delivery. I also researched the prices at the Sears Outlet, which is our local scratch and dent store.
8. Research Installation Prices
You have to decide for yourself whether you want professional installation. Before ordering it, check with your local gas utility to see what they charge for installation. It may be half the cost of installation by the retailer. You can also buy a washer and dryer installation kits online or at a hardware store for $20-$40. If you're handy, you can hook it up yourself, although you should have the gas company check for leaks. Most gas companies will do this free as
If someone asks you "how to buy a washer and dryer?" let them read this article, spread the knowledge so all will know the difference of knowing what you have to do first rather than just buying without knowing anything.