This article mainly talks about Small house vs Big house, what their advantages are and do you really need the other one over the other? I was recently watching one of the HGTV home buying shows, and the prospective buyer said she needed at least 3,000 square feet. She was a single woman with dogs, no children.
My first thought was: why do you need a home that big? I grew up in a 2,000 square foot house with four bedrooms and 2 ½ baths. There were four of us. It was plenty of space for all of us. My new house is around 1900 square feet and it feels huge, so should I buy a bigger house than this? Before you decide you need a big house, consider why that is and whether a small house has its advantages.
Why Do You Want a Big House?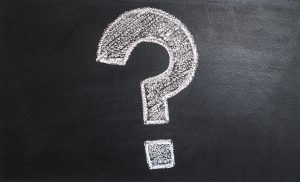 In the 90s, McMansions were all the rage. People flocked to these massive homes with giant kitchens and expansive great rooms and three-car garages. I always wondered what the appeal was. On HGTV, people say they want a house where the family won't be on top of each other. I certainly never felt like we were on top of each other in 2,000 square feet.
Should I buy a bigger house? Will I need all that Space?
Often, you'll see homeowners with a room that's simply abandoned. It's the junk storage room. It might even be empty. My husband knows a couple who don't use the top floor of their house at all. If you plan to expand your family quickly, buying a 3-bedroom instead of a 1-bedroom is wise, but be careful of overbuying or overbuilding.
I saw a family on TV that expanded their house to 5,000 square feet – more than doubling the original size – about a year before their kids started to leave for college. What are they going to do with space after everyone moves out?
Many families are actually downsizing to smaller homes after discovering that the huge dream home was too big to clean or manage.
Small House VS Big House – is the difference that big?
Advantages of a Big House
I can see some advantages to a big house, but it's still hard for me to imagine needing that much space. The advantages are:
Dedicated office
Large kitchen
Bedroom for each child
Space between parents' and children's bedrooms
Room to enjoy individual interests
Ample storage space
Modern updates and design (most larger homes are newer)
Advantages of a Small House
Okay, maybe it's just because I live in Los Angeles where the majority of homes are under 2000 square feet, but I don't feel a need to have a huge house. I see these celebrity mansions with seven bedrooms and wonder what anyone needs that much room for (Brad and Angelina excepted.) In fact, a smaller home has three distinct advantages:
More time spent together as a family
Lower heating and cooling costs
Less wasted space
The choice between a large home and a small home is partly one of personal preference. Of course, it also depends on your region. In areas with the recent development, large homes are close to business centers. In older, built-out regions, larger homes are either very expensive or far from urban centers.
It's common to fantasize about living in a mansion, but when it comes down to it you have to ask yourself whether you'll really use all that space while evaluating the home.  Also, consider the challenges of a small home before you try to squeeze into 1000 square feet with a family of four. Discovering home is too big or too small after you move in is a surefire path to discontent.