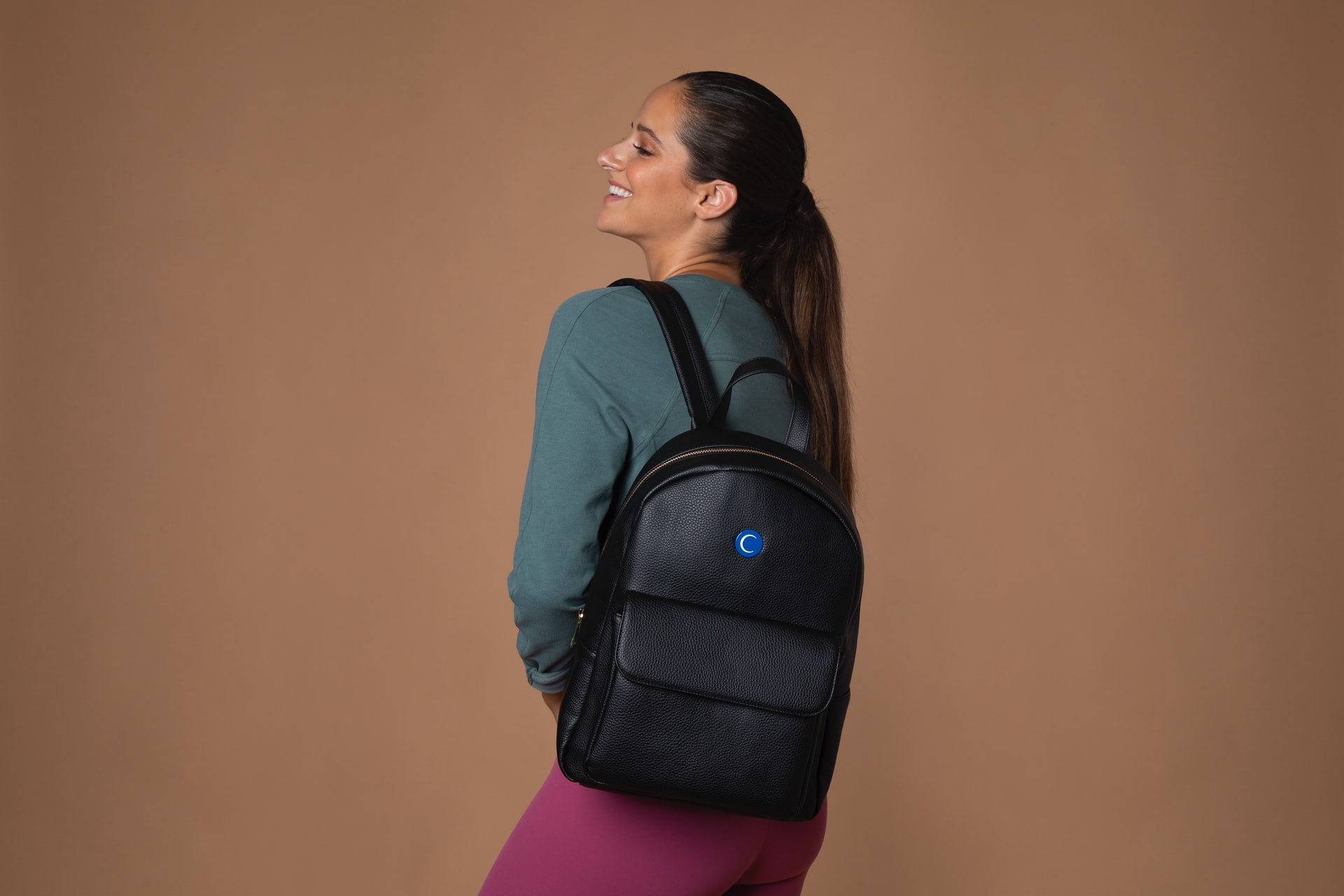 9 Chic And Popular College Backpacks For Girls
Getting ready for the next semester? Well, I know this feeling might freak you out, rushingly buying school stuff. However, do not let this feeling stress you out since we will be going to help you get ready for school. Therefore, let's kick off with the basic, which is the backpack.
A backpack is a personal item, which you carry every time you go to school. It carries your school essentials such as your books, stationeries, and even your laptop. Therefore, choosing the best backpack must be your top priority.
However, before you buy a backpack, make sure to consider these following things: style, materials, size, compartments, functions, and other features so that your school supplies, your laptop, and books will be happy if they find a home that will accommodate them carefully. Therefore, you may read below are some tips on how to choose the best backpacks for college girls.
What Makes For A Popular College Backpack?
1. Comfort
Make sure you buy a backpack that is comfortable when you walk around. It must not hurt your back when you wear it, otherwise, you will strain your back in the long run. When you purchase a backpack, check if the store has a return policy so that you can return the backpack if it does not suit your needs. In short, make sure you buy something comfortable that when you wear it you get your money's worth.
2. Durability
You don't want to buy a backpack that will fall apart easily. Make sure that the bag has a strong built-up and nice stitches. Pay attention to the strap and bottom area of the backpack since these areas are prone to wear and tear. You may check if the lining at the bottom is sewn with double stitches to confirm its quality.
3. Protection
Aside from the comfort, a backpack must be able to protect the contents inside, especially if you are carrying a laptop. It must have enough cushion around the laptop sleeve to avoid damages and bumps on your laptop. However, it is still advisable to place your laptop in a sleeve for extra protection. One major downside of having extra cushion on a bag is that it will consume much space; therefore, it will make the space limited.
4. Size
To get the right size of a backpack, make sure you look at the width, height, and depth of the bag. This is important so that you can get the right size for your needs. For example, you always carry your books and laptop around; therefore, you must look for a backpack that can cater to all your valuables in one place.
5. Activity/Needs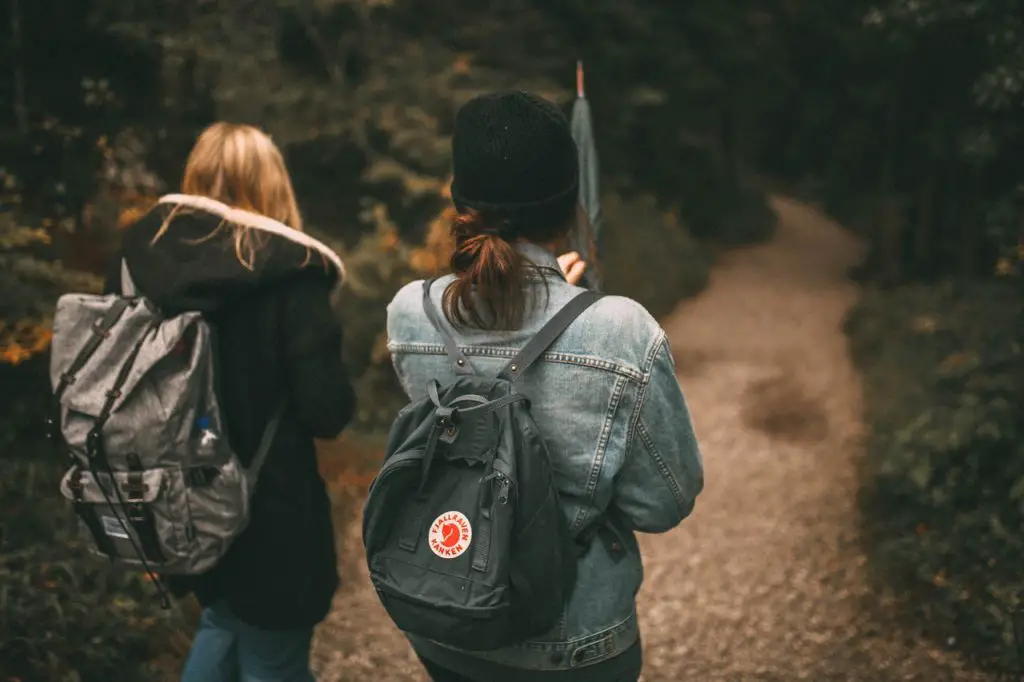 There are a variety of backpacks available on the market; however, different activities require different backpack styles. For school backpack, you don't want it to look like you are hitting the trail, it must be a medium-sized backpack made with enough cushion inside the bag as well as in the straps to avoid strain on your shoulder and back.
6. Materials
Most backpacks are made from nylon and polyester materials; however, it is not the most durable material used in making backpacks. Ballistic nylon, another type of material used in making backpacks is somehow heavy and the leather, which is commonly used in making luxury bags. In simple terms, the durability of the backpack relies on the materials used in creating and designing the bag.
In addition to this, it is recommended if a backpack is made from 100% water-proof materials so that you can protect the contents inside for unexpected rain and other emergencies.
7. Organization 
Backpacks come with different designs. Some backpack designs come with multi pockets, while others are just simple top-loading with a single compartment, where you can put all your belongings there, and that's it. For school backpacks, it is recommended to look for a multi-compartment so that you can keep your school supplies organized.
8. Style
When looking for a backpack style, choose a backpack style that will suit your personality and must go with your everyday OOTDs. 
Having said that, leather would be the most stylish backpack and nylon would be the least stylish. Ballistic nylon in black color may seem to be a more casual option than leather.
9. Price
I think the price must be the last thing you consider when looking for a good-quality backpack since quality backpacks outweigh the price. On the other hand, the price of a backpack will depend on the materials used; therefore, leather will be the most expensive and backpacks made from nylon and polyester will be the cheapest. 
Best backpacks for college girls
A backpack is one of the necessities of every student.  Therefore, if I were to look for my school backpack, I would prefer that it must be durable, comfortable, and most importantly, it will fit my style.  It must have a well-designed laptop sleeve so that I can carry my laptop wherever I go, it has several compartments to organize my notes and books, and it must possess the convenience to carry around.
Hence, here is a rundown of the most popular college backpacks that every college student must-have.
| | | |
| --- | --- | --- |
| Photo by misognare | Misognare Basic Backpack | This water-proof back bag is perfect for any weather condition, whether it's rain or shine. It is made from specialized polyester material so that it can wick away moisture that may get through your bag. What I love about this bag is that it is lightweight and has a lot of compartments, which can store a 14-inch laptop and other school supplies such as your books and notebooks. Moreover, it has additional side pockets at each side of the bag for water bottle storage. Overall, this bag has four main pockets on which you can store other things such as your laptop accessories, snacks, and other essentials. Well, if that sounds heavy to you, no worries since this backpack are equipped with fully adjustable straps, which are padded for extra comfort to keep you comfortable throughout the day. |
| Photo by highsierra.com | High Sierra Loop Backpack | My first impression about this backpack is that it looks like a hiking backpack because of the compression straps attached to the bag. However, this backpack is designed to carry delicate items such as your laptop, camera, and smartphone. Thanks to the cushion around the bag that helps in securing these items. It has three main compartments, which the top compartment is spacious enough to load your books and notebooks, while the remaining compartments can be used to store your other school essentials. This bag has a mesh tablet sleeve for your iPad and a side pocket for your water bottle, and a clip wherein you can attach your car key, room key, or locker key. As I have mentioned that, this backpack has compression straps to keep your bag compact and does not look bulky. In addition to this, the High Sierra Loop Backpack comes in a variety of colors and patterns that you can choose to fit your everyday style. |
| Photo by made.com | Blue and Light Grey Flat Top Backpack | If you are looking for a backpack that has a sophisticated look, well, this bag is just right to carry and walk around the campus. It has a flat top and one main compartment to store your laptop and your books, while the outside pocket can be used to store your smartphone, wallet, keys, and other small things. However, this bag does not have a side pocket or water bottle storage, which is a major turn off for people who always drink water when they roam around the school. |
| Photo by vancropaktech.com | Vancropak Student Bookbag | This bag may look simple and plain on the outside, but it surely has a lot of key features that you will surely love. This bag has only one main compartment, in which it expands into different compartments for organizing and storing other valuables such as wallet, phone, keys, and your school ID. The main compartment can house a 15-inch laptop alongside with your books and notebooks. Aside from the main compartment, this bag comes with a front pocket, which can be used to store other stuff. For the main highlight, this backpack has a side pocket housing the USB charging port that keeps your phone charged no matter how long you stay inside the campus. |
| Photo by everlane.com | Everlane Modern Snap Backpack | This backpack is excellent for serving aesthetically both in school and on casual days. It has a main compartment that is spacious enough for storing books and other school essentials. What I love about this backpack is that it can be used beyond school, thanks to its sophisticated style that can keep up with your OOTD. |
| | Jansport Right Pack Backpack | When it comes to backpack, of course, Jansport will make up to the list. What I love about these Jansport bags is that they are budget-friendly and casual looking bags. These backpacks usually come with a single compartment that can store your laptop and some books and another front pocket to keep your other valuables. I know this soft tan color of Jansport seems to attract dirt easily, but I love how it can soothe the eye and for a change. Nonetheless, you may choose your preferred color and style since they have a variety of colors, patterns, and styles that will surely meet your preference. |
| Photo by thelittlegreenbag.com | Fjallraven - Kanken Laptop Backpack | If you are looking for a durable laptop backpack, well, this bag is designed for you. It is equipped with a single padded compartment for the safe storage of your laptop. It also has a front pocket to store other valuables. Unfortunately, this bag lacks side pockets for water bottle storage; however, what's good is its shoulder straps, which are padded for extra comfort for the long haul. This bag comes with a variety of colors so that you can choose what's best for your style. |
| Photo by herschel.ph | Herschel Supply Co. Berg Backpack | Just like Jansport, You cannot go wrong when you are using a Herschel backpack at school. This backpack comes in different styles and colors, which you can choose that will fit your style and personality.  What I love about Herschel backpack is their durability against wear and tear since they are made from high-quality fabrics. One more thing about Herschel backpack is that the main compartment has enough room to store all your valuables. |
| Photo by carriall.com | Carrial Vasco Smart Laptop Backpack | If you are looking for a bag that will surely keep your belongings safe, you should buy this smart backpack from Carrial Vasco. This backpack comes with a wireless Bluetooth chip in which it will send you ping whenever your bag moves out of your desired range. To make this work, you must install the app on your phone and then connect with the Bluetooth of the backpack. For extra security, this backpack is made from anti-cut and durable materials so that others cannot access the contents of your bag right away. In short, this bag is designed for securing your things. Moreover, this smart backpack is equipped with breathable foam for extra comfort all day long. |