With the advancement of technology, laptops and iPads are so overrated that even at school they are used in writing and taking down notes. However, nothing beats old school, bringing a pen and notebooks in writing and jotting down notes.
Based on my personal experience, handwriting down notes can enhance recalling ability, especially when reviewing for examinations. It is the simplest and cheapest way to take down notes, in which a good-quality notebook will cost you around $20 to $30. Therefore, you should invest in good notebooks as this may affect your productivity and at the same, it will teach you how to become organized since these notebooks come with dividers and back pockets to keep loose bits of papers.
For note-taking lovers out there, listed below are some of the best and recommended notebooks that every college student must have!
Best Paper Notebooks For College
| | | |
| --- | --- | --- |
| | Clever Fox Dotted Notebook | This notebook is simple and effective for planning, sketching, graphing, journaling, scrapbooking, creating charts, to-do-list, graphs, and much more. It is compact sized (A5) and has a hardcover. It is made from premium papers with 120 gsm and is dotted paper. Once you open the notebook it comes with stickers with icons, which you can use to make the content more creative. The pages of the notebook are numbered and consist of  127-dotted pages. It is lightweight and compact. It has no back pocket but it has a pen loop. Lastly, this notebook comes with an elastic closure and it opens flat but needs to be pressed down. |
| | Moleskine Evernote Smart Notebook | Evernote is the large ruled Smart Notebook by Moleskine. It is a classic Moleskine build quality and layout with an Evernote theme. The notebook consists of built-in bookmarks. When you open the inside back cover of the notebook, it comes with a fold-out paper pocket to store loose papers and to hold smart stickers. These smart stickers are used for auto-tagging your notes and each sticker has a default setting out of the box. Make sure you have installed the Evernote Premium app to scan the page. As you can see inside Evernote's setting is an option where you can choose the notebook and the name of the tag that will be auto-applied. Another thing to remember is that you must have average penmanship since recognition could not read sloppy handwriting. |
| | Rocketbook Wave Smart Notebook | The notebook comes with a friction pen and an instruction manual. The material of the notebook cover is just like your standard notebook. This smart notebook comes with two sizes: the standard size (8.5 in x 9.5 in) and the Executive size (6 in x 8.9 in). There is a total of 80 pages on the notebook on which the pages are thicker than the standard notebook. What's good about this notebook is that it gives you the ability to shed all your notes and sketches through the dedicated Rocket app available both on Android and iOS devices. You will also have the option to quickly send it to cloud services like Google docs, iCloud, Evernote, and email represented by the predetermined symbol at the bottom of each page. However, the whole writing process involves the use of a friction pen, which you will use to write in the notebook. You can clear the content of the whole notebook by placing it on the microwave for 45 seconds so that you can reuse it again. |
| | Rite in the Rain All-Weather Universal Side-Spiral Notebook | This notebook is designed as water-proof. This means that it can resist spills, a sudden downpour, and other liquids that may be exposed to the notebook. This is because the paper is treated with specialized material so that liquids and spills will not wet the paper. The notebook has a total number of 64 pages bound with a metal spiral. It comes with a variety of colors and has the universal ruling style in combination with squares to maximize its use. |
| | Hamelin Hard Cover College Ruled Notebook | This notebook consists of three-subject partitions to make things organized. It is a combination of a refillable and smart notebook wherein you can upload your notes and access them in the Scribzee app. Just make sure that it is installed on your device. Fortunately, it is available both on Android and iOS devices to make it compatible for every user. What makes this notebook more special is that each notebook has different labels to keep things organized. The notebook is made from Optik paper that can counter bleed-through from ink pens, which offers a superb writing experience. |
| | Fieldnotes Kraft Ruled | If you are looking for a simple yet attractive notebook, this Fieldnotes Kraft Ruled Notebook is perfect for you. With its slim and well-done design, this notebook can be easily fitted on your backpack and is a great choice for quick note-taking or to-do-list. However, some people complain the notebook is heavy since the paper weighs 60 lb., which is heavier than your standard notebook. This notebook comes with a leather cover for protection against rough weather. |
| | Rhodia DotPad Notepad | This is an A5-sized notebook that comes with perforated sheets. This notebook contains 80 sheets (80 gsm) that can deal with ink swabs, thick brush pens, and bleeding. The paper is bright and smooth, which can work with most types of pens and pencils. It comes with dot grid ruling in which it cannot be noticed as lined or graphed prints. It also comes with an expandable pocket that can be used to keep loose bits of papers such as receipts, notes, and other valuables. |
Best Refillable Notebook
Mead Five Star Refillable Notebook & Binder All-in-one
If you are looking for the best refillable notebook, Mead Notebooks are the right pick. These notebooks are made from Techlock ring technology that helps you add and remove pages easily. It comes with 60 sheets of papers alongside with 20 sheets of graphing papers, and other dividers, which makes it a great choice of notebooks for college students. This notebook opens flat for quick and hassle-free note-taking.
Best Organizational Notebook
Leuchtturm1917 A5 Dot-Grid Notebook
One of the best organizational notebooks you can find nowadays is this notebook from Leuchtturm. The notebook comes with built-in bookmarks, back pockets, labeling stickers, elastic closures, and numbered pages. The papers are made from thicker and smoother paper with a variety of layout designs either dotted, ruled, grid, or just plain blank pages. You can choose from a variety of colors that will suit your personality. In the first few pages, you can see a table of contents so that you can make use of the numbered pages feature of the notebook.
Benefits Of Writing On Notebooks Over Laptops
To be honest, I still prefer packing pens and notebooks in my bag, rather than bringing a laptop.  I always feel that student-aura in me whenever I bring out a piece of paper and pen whenever the lectures start. I feel like I am more focused and the information retains longer at the back of my mind. In addition, I just want to share my experience during my review days for my licensure examination. During the review, the lecturers did not give us any handouts or soft copy of the materials; instead, they encouraged us to write down everything we heard during the lecture, as they also said that it would help us retain information easily if we write it down. And it really works!
Moreover, here are the benefits of writing down notes according to studies:
1. It Improves Memory
Handwriting improves both short-term and long-term memory because when you write down something, you formulate context and content in your own words, thus enhancing your memory cues.
2. It Keeps Your Focus And Less Distracted
It is easier to be distracted in a laptop than writing down on a piece of paper. With a laptop, you can easily switch between windows, which can distort your focus and make you distracted. As for writing down using a notebook and a pen, there is a minimal tendency that you will be distracted from your goals.
3. It Develops Your Conceptual Understanding
When you write down notes on your paper, you will have a better understanding of the material since you write it down and you conceptualize the material, rather than just tapping the keyboards of your laptop.
4. It Stimulates Your Brain
Handwriting can stimulate your brain more than if you were typing on your laptop. This is because handwriting triggers more different types of cognitive and motor skills than just tapping the keyboard of your laptop. Your brain is forced to work harder as your hand writes different strokes of letters, numbers, and crucial data, compared to just typing data on your laptop without understanding completely what the other person is saying.
How To Choose The Right Notebook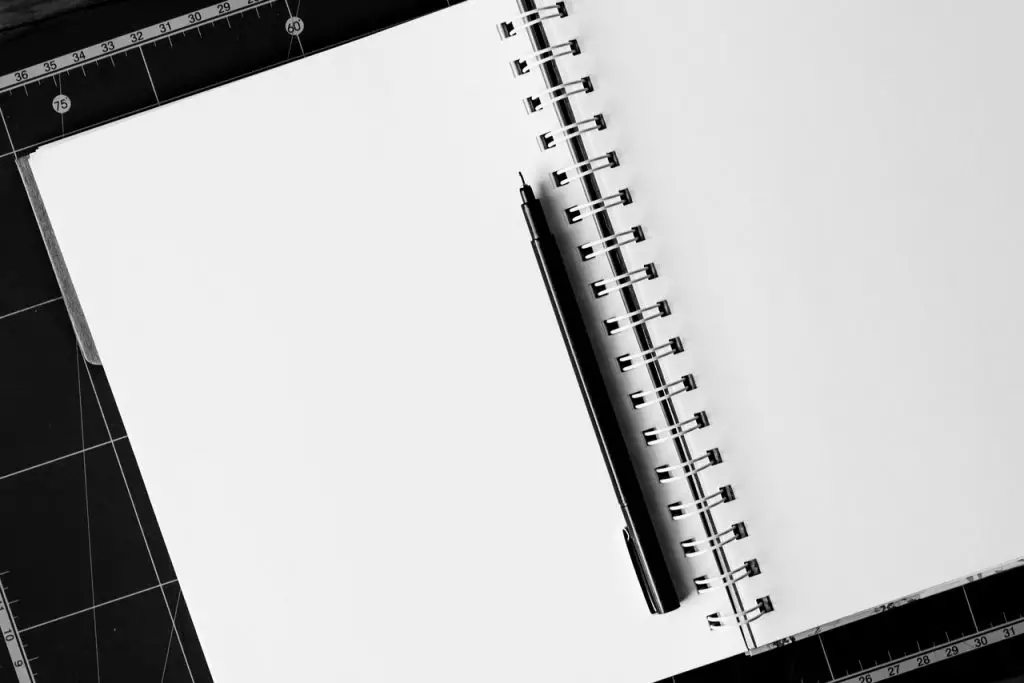 If you are not fond of using paper notebooks, you will think that all notebooks are the same as long as the papers are bound together and are made with a thick front cover. Well, that's a typical feature of a paper notebook; however, there is something more than that.
Paper notebooks are great items that everybody must-have. They can be used when jotting down notes, keeping important contact information, keeping your important thoughts or quotes, and others used them as their diary. That is why it is very important to know, which kind of notebook you should buy. Hence, you may consider some few tips:
1. Consider The Notebook Size
Notebooks come in a variety of sizes that depends on where and how you will use it. If you want a notebook that is big enough, you could go for the full A4-size. However, if you prefer something that is mobile and can be easily brought around, you may opt for an A6-pocket size.  Whichever you choose, just make sure that once you open the notebook it is flat.
2. Check For The Page Layout And Rulings
Aside from the size, a notebook may come also in a variety of rulings. Certain notebook pages consist of multiple rulings, while others are just blank pages. Hence, the standard ruling used by most notebooks is 7mm. Another thing to consider is the page layout wherein it comes with just a plain page, a dotted-grid page, and lastly a simple grid page.
3. Look For Notebook Closures
Some notebooks do not have this type of feature (a notebook closure) unless they have individualized and specialized housing to keep their good state.  However, for most notebooks nowadays, they come with an elastic closure, which keeps them in good shape for a longer period. An example of a notebook brand that comes with an elastic closure is the Moleskine.